The Power of Digital Marketing: Unlocking Opportunities in the Digital Age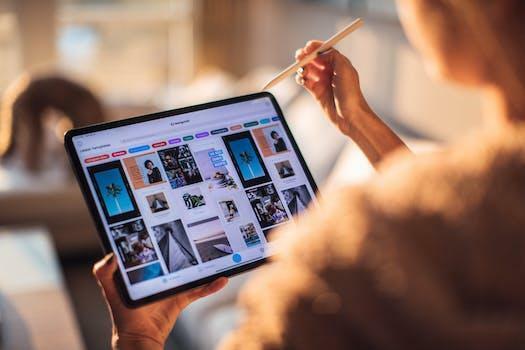 In today's digital age, businesses are constantly looking for ways to stay ahead of the competition. One of the most effective ways to do this is through digital marketing. Digital marketing is the use of digital channels such as search engines, social media, email, and websites to promote a product or service. In this article, we will explore the power of digital marketing and how it can unlock opportunities for businesses.
Increased Reach and Visibility
Digital marketing allows businesses to reach a wider audience than traditional marketing methods. With the use of search engine optimization (SEO), businesses can improve their website's ranking on search engines, making it easier for potential customers to find them. Social media platforms such as Facebook, Twitter, and Instagram also provide businesses with the opportunity to reach a large audience through targeted advertising.
According to a study by Hootsuite, there are over 3.8 billion social media users worldwide, making social media a powerful tool for businesses to reach their target audience. By creating engaging content and using targeted advertising, businesses can increase their visibility and reach a larger audience.
Cost-Effective Marketing
Digital marketing is also a cost-effective way for businesses to promote their products or services. Traditional marketing methods such as print ads, billboards, and TV commercials can be expensive and may not reach the desired audience. Digital marketing, on the other hand, allows businesses to target specific demographics and only pay for the clicks or impressions they receive.
For example, Google Ads allows businesses to create ads that appear at the top of search engine results pages (SERPs) when users search for specific keywords. Businesses only pay when someone clicks on their ad, making it a cost-effective way to reach potential customers.
Measurable Results
One of the biggest advantages of digital marketing is the ability to measure results. With traditional marketing methods, it can be difficult to track the success of a campaign. Digital marketing, on the other hand, provides businesses with real-time data on how their campaigns are performing.
Tools such as Google Analytics allow businesses to track website traffic, user behavior, and conversion rates. This data can be used to optimize campaigns and improve ROI. By analyzing data, businesses can make informed decisions about their marketing strategies and adjust them accordingly.
Case Study: Dollar Shave Club
Dollar Shave Club is a prime example of the power of digital marketing. The company was founded in 2011 and quickly gained popularity through its humorous YouTube videos. The videos went viral, and the company gained over 12,000 customers in the first 48 hours after the first video was released.
The company continued to use digital marketing to grow its customer base, using targeted Facebook ads and email marketing campaigns. In 2016, the company was acquired by Unilever for $1 billion.
Conclusion
Digital marketing has become an essential part of any business's marketing strategy. It provides businesses with the opportunity to reach a wider audience, at a lower cost, and with measurable results. By using digital marketing, businesses can unlock opportunities and stay ahead of the competition in the digital age.